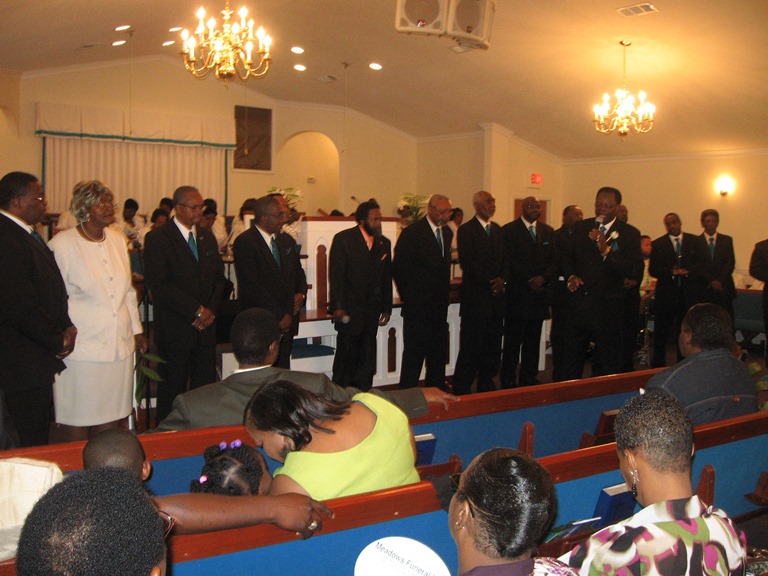 The Mount Pleasant Missionary Baptist Church is located just outside the city limits of Tuskegee, Alabama on County Road 26 also known as the Old Columbus Road.  It was originated in 1868 in a white house not far from the present location. Numerous worship services were informally held. Worship services were later relocated to an old log cabin for the purpose of Christian fellowship. Mount Pleasant was formally organized in 1870 under the leadership of its first pastor Ned Davis.  He was assisted with this endeavor by Reverend J.H. Smith.  Deeds to the church were issued by pastors of the Mount Olive Missionary Baptist Church, Tuskegee, Alabama.  In its one hundred and thirty-eight years of existence, Mount Pleasant Missionary Baptist Church has had nineteen pastors and numerous deacons. 

Reverend Steven Carson is the present leader.  He has sought to give Mount Pleasant a new image.  He began by reorganizing the financial structure of the church.  Emphasis was placed on each member bringing his tithes and offering rather than having a ward leader collect dues as done in the past.  The entire membership adopted God's plan of giving.  Recently, a new sanctuary was built to accomodate approximately 300.  The old sanctuary is still utilized for Church School, ministry meetings and a prospective youth church.  The church has grown spiritually and financially under Reverend Carson's leadership.  Looking over the history pages of a 130 plus years, we just have to stop and thank God.  A keen sense of gratitude and indebtness is also felt for those who laid so well the foundation on which we stand.  With faith in God, we look forward with confidence to the future.
  Come and worship with us! 
A Church where Christ is the Supreme Leader